Swardman Electra 55
Accu reel mower
Electra 55 cm Standard. Battery-powered reel mower with a drive. This pre-configured model has a working range of 55 cm (22 in). Extremely low operational costs compared to traditional petrol-powered mowers. Extremely quiet operation.
Read full description
Delivered in 1 week
Swardman Electra is the world's first garden mower powered by two independent electric motors, and also worlds' quietest mower with the noise level at the operator's ear at only 67 dB. Electra's loudness is ca. 5x lower compared to an ordinary rotary mower.
A further advantage of Electra is minimum service requirements, thanks to the absence of a combustion engine, a minimum share of plastic parts, mobile parts made strictly out of metal and a genuine, high-quality construction.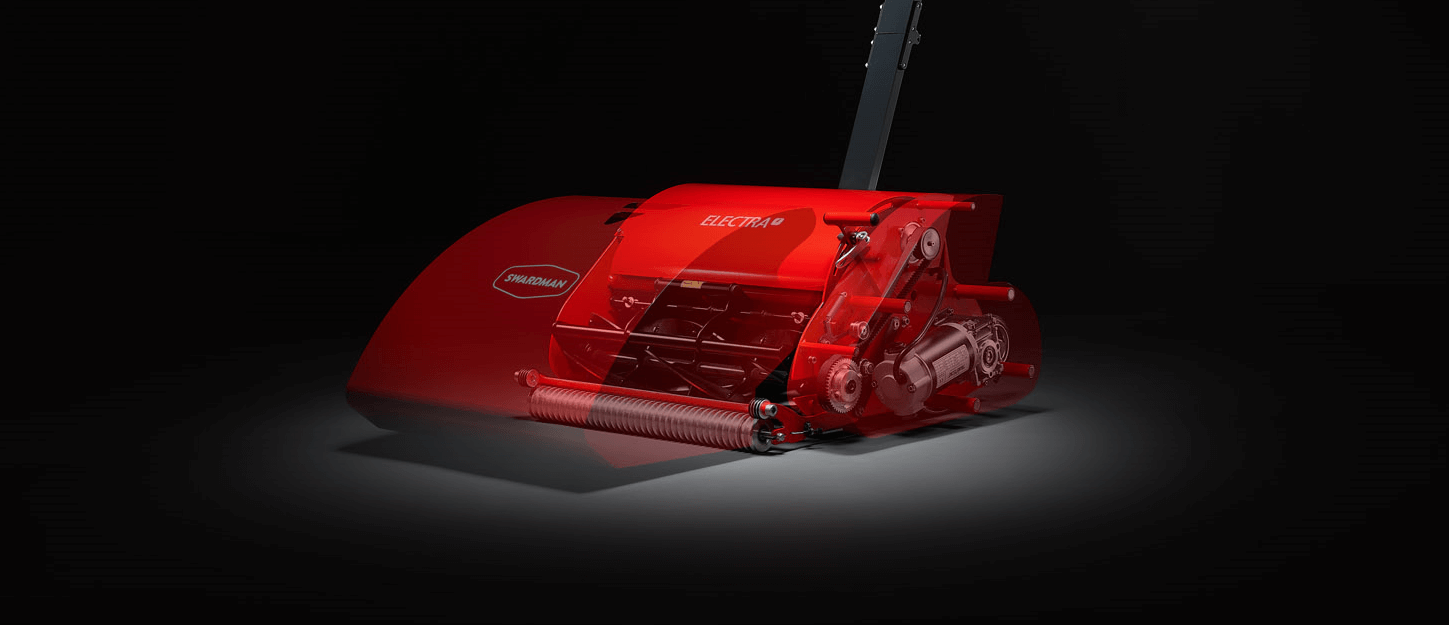 Electra can mow an area up to 1400 sqm on one charge
The Electra Standard configuration comes with a powerful LiFePO4 accumulator, a lithium-iron-phosphate battery called Extra, is able to power Electra on more than 1.400 sqm (15.000 sqft) of lawn. In addition to larger gardens, it is also suitable for frequent mowing and more extensive regenerative activities - verticutting, dethatching, sanding.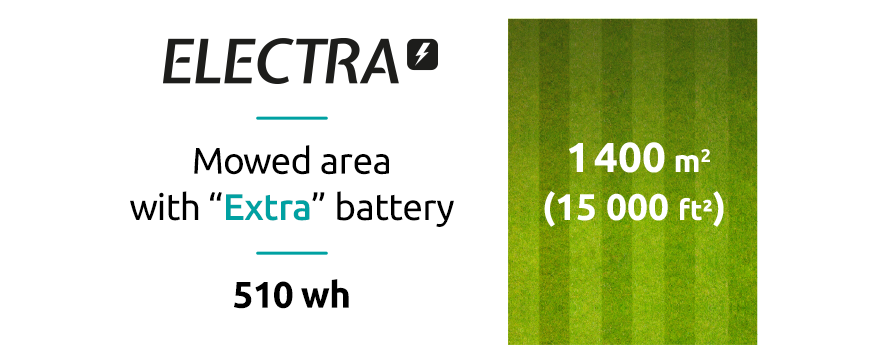 The best lawn cut on the market
Reel mowers, unlike rotary or robot mowers, cut the grass like scissors instead of chopping it off. This principle has been introduced by Electra's older petrol-powered brother, Edwin. The goal for its development was to create the best reel mower in the world with a perfect cut on a scissor-like principle to achieve short, English-style lawns. Three years later, an innovated model Edwin 2.0 arrived and became an inspiration for cordless Electra. The drive and steering system, however, has changed and has been simplified.

Easy cordless manipulation
Electra was constructed for a free movement without cords and with emphasis on easy and intuitive manipulation. Even a petite person will manoeuvre Electra with ease. The whole machine is started starts and comfortably controlled with buttons on the handlebars and two electronically sensed levers for driving and mowing. Speed can be easily adjusted with buttons on the control panel.

As the only walk-behind mower in the world, Electra has a reverse gear, making it easier to manoeuvre in turns or when parking the machine. For advanced lawn enthusiasts, we have prepared a special mode - a regeneration mode that allows you to drive at the minimum speed at maximum reel revolutions. This is ideal for verticutting and especially for removing the thatch out ("PLUS" accumulator recommended). Another special feature - cruise control - allows you to control the mower with one hand. It comes handy especially during longer mowing and long straight distances.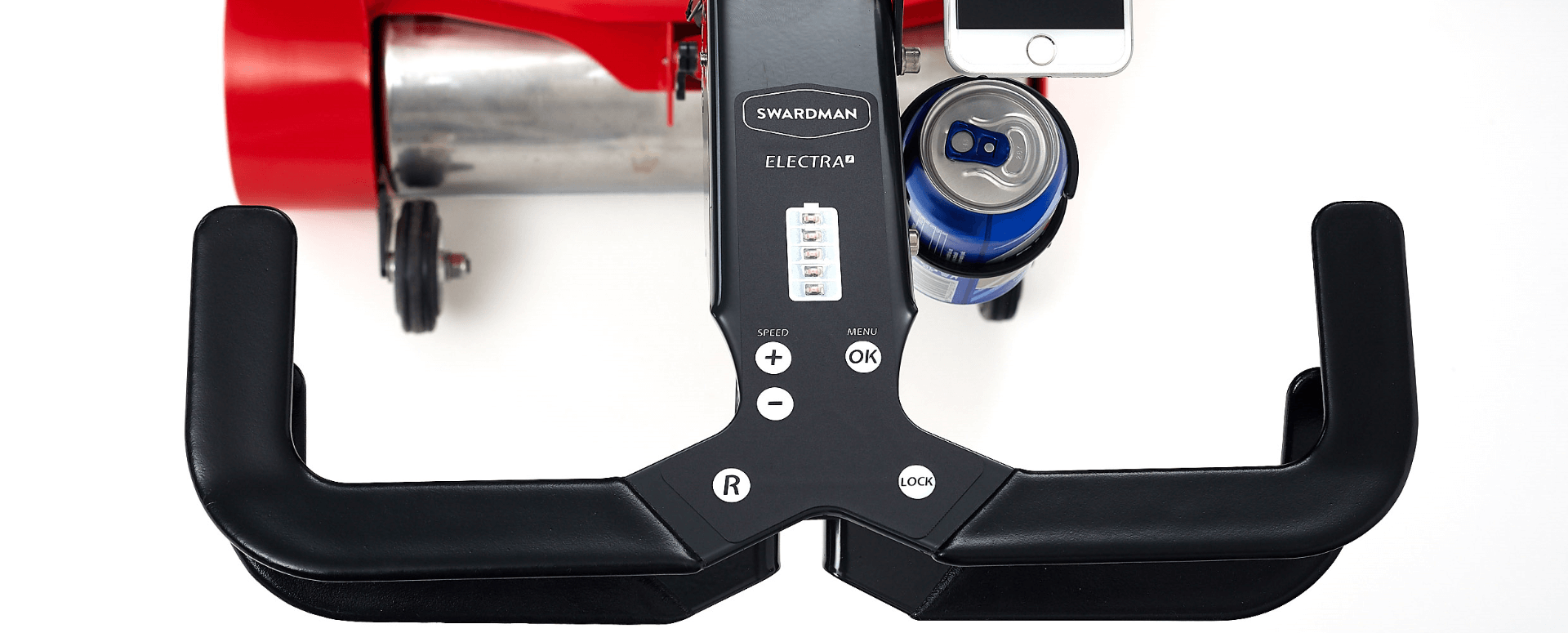 Multifunctionality 5 in 1 – mowing, verticutting, brushing and sand application
Just like the petrol model Edwin, Electra prides itself with a 5 in 1 system of exchangeable cartridges. Choose from a 5-, 6-, or 10-blade reel or regenerative cartridges. They will help you transform your mower into a verticutter, scarifier, groomer or a rotary brush within 2 minutes, and make Electra a universal machine for complete care for an English-style lawn. It will also save you substantial costs for greenkeeping services and will provide the best care for your lawn.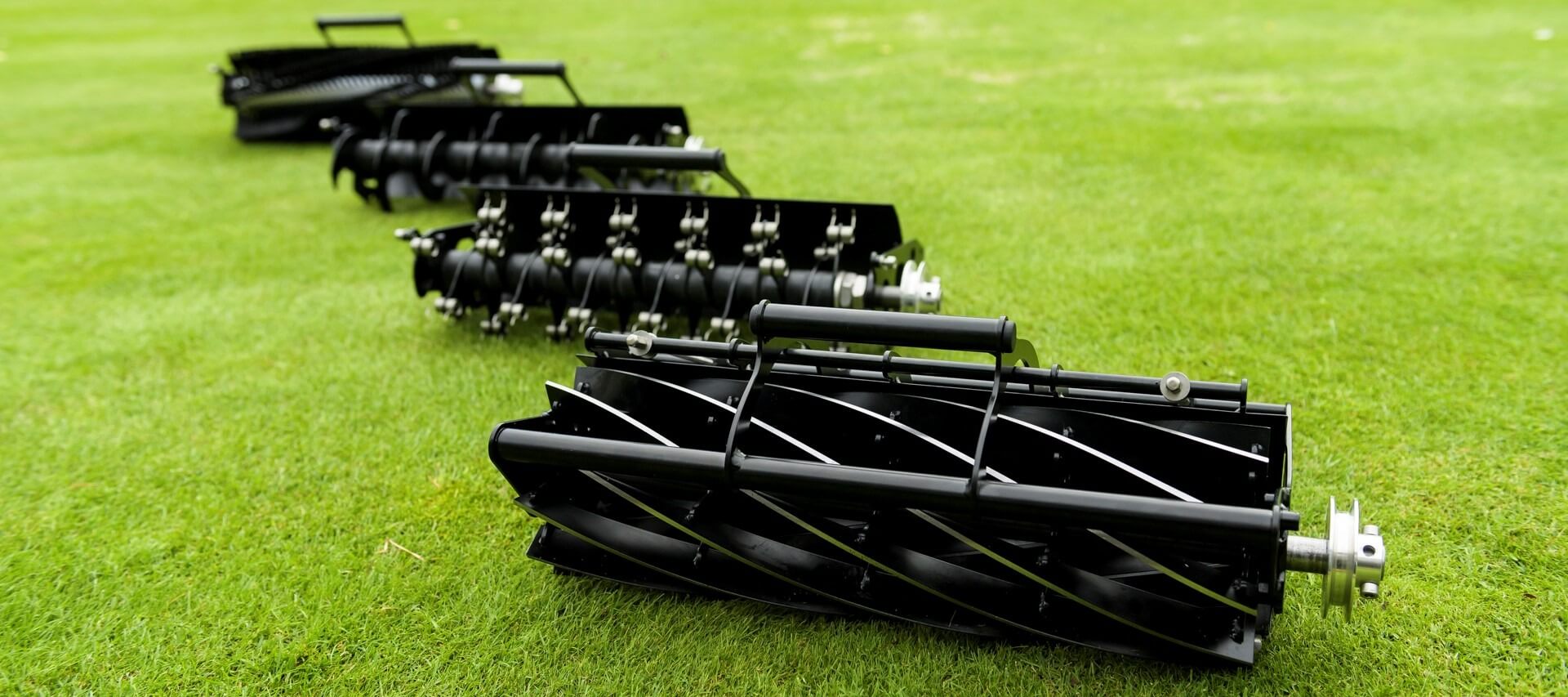 Custom configuration
Lawn mowing should first and foremost be a pleasure. Swardman offers you the option of individually assembling the mower to exactly suit your needs. You can choose from up to 200 colours, the handlebars can be made of luxurious leather that is used for Porsche steering wheels, or you can add a cup holder and a mobile phone holder.